A lot of iPhone and iPad users with corporate devices choose the safe and quick MDM lock bypass in order to freely use their iDevices outside of office. When you have successfully bypassed MDM profile lock you are highly recommended to backup your phone or tablet using iTunes or any similar program (for example, iBackupbot or something else).
MDM Update iOS
It is truly easy to create a backup copy of MDM-profile-bypassed iPhone or iPad with iTunes or iBackupbot.
iTunes Backup
Step 1. Connect the phone to your computer (it can be Windows PC or Mac) and launch iTunes.
Step 2. Choose your iDevice.
Step 3. Click on Back Up Now.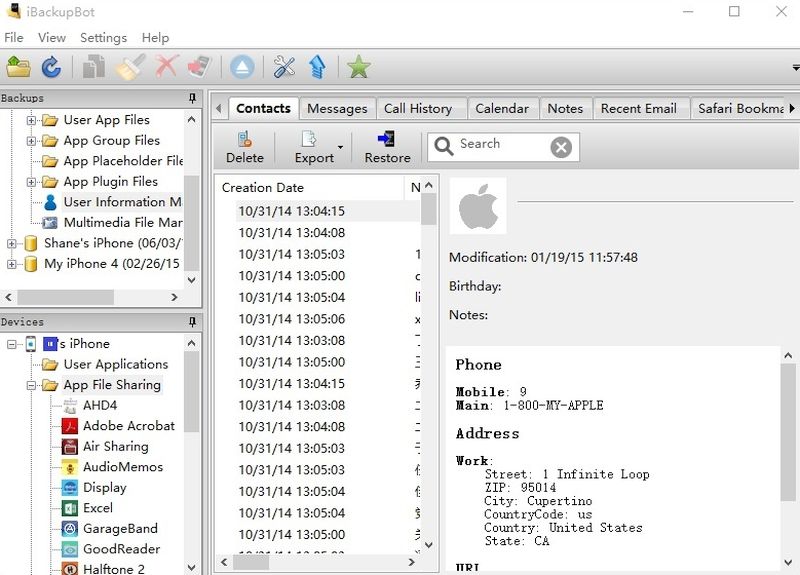 iBackupbot Backup
Step 1. Launch the iBackupbot tool.
Step 2. Look at the left pane of the program and select a backup.
Step 3. Click on File – Export and you will export the iPhone backup to your computer folder.
How to Update iOS with MDM
It is possible to push iOS update MDM without losing your new status. Once you have successfully removed iOS MDM configuration profile and can finally use a corporate iDevice outside of office without any limits, you can also keep this bypass active while upgrading to newer version of Apple iOS firmware. Here is what you should do:
Step 1. Once you have used the iActivate program and bypassed MDM profile lock on your iPhone or iPad you should use iTunes or iBackupbot to create a backup copy of your iDevice.
Step 2. Download the most recent iOS (it works on iOS 10, 11, future 12 etc.) via iTunes or download firmware with iTunes and upgrade manually on your computer. It is best to install the newest mobile firmware on your gadget via desktop Apple tool.
Step 3. Install the newer iOS version.
Step 4. Since your phone is no longer running the previous firmware (on which you bypassed MDM lock with iActivate), your MDM configuration profile is back on the phone. You are locked again. Don't worry. You'll force iOS update and unlock MDM once again now.
Step 5. The update will force your iPhone or iPad to restore.
Step 6. As soon as the phone is restored you will see the option in Summary to Recover device from backup via Restore Backup. This is exactly what you need.

Step 7. Select the backup file (make sure you choose the one created on the device with bypassed MDM profile).
Step 8. Wait till your phone restores from the backup.
Step 9. Now your phone or tablet device is officially updated to the newest iOS software version and it is absolutely not limited to mobile device management system. It is unlocked again.
No Backup and MDM Update iOS
There is nothing to worry about if you haven't created a backup copy of your iPhone with removed MDM profile on it. Have you tried to update iOS to the most recent version and lost MDM bypass?
iActivate Host always has a perfect solution for you. You can use iActivate program at any time absolutely for free if you have already ordered it in the past. Just follow the step-by-step guide on how to update iOS with MDM bypass using iActivate and you'll get rid of these restrictions again. The service is 100% free for anyone who has already paid for using the host. Why is it free? Your iPhone IMEI number or serial number has been included to our MDM database and it stays there permanently. This means you can use the program as many times as you need for your IMEI / serial number. Please enjoy!